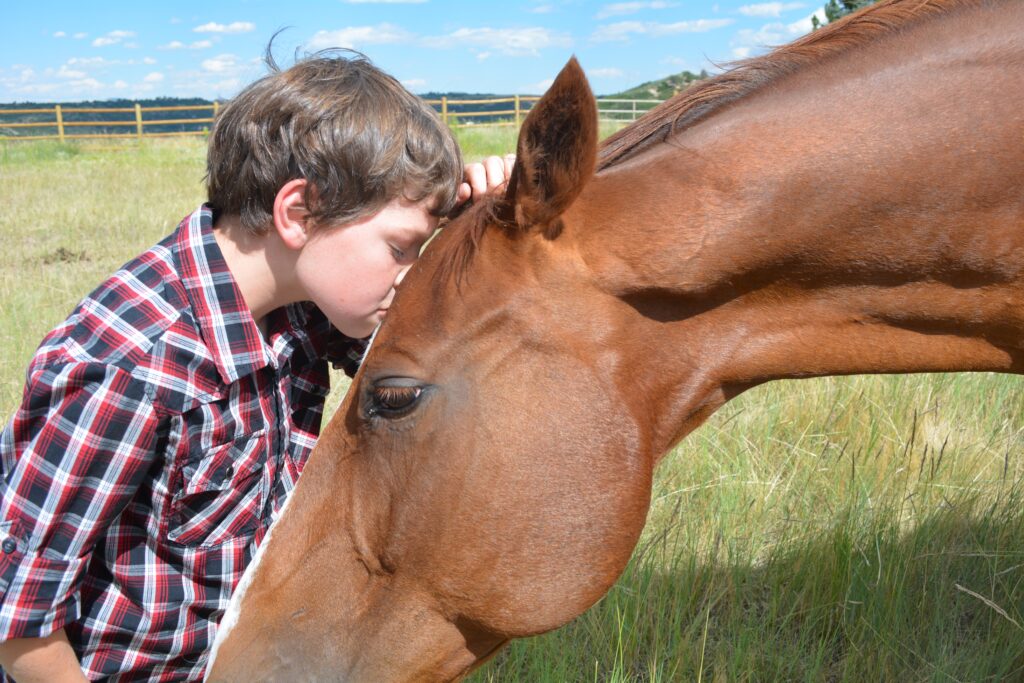 Jonathon's Beginning
The delicious and adventurous days were filled with delight for this innocent colt as he frolicked with his herd of young children. Gentle and kind, he patiently endured their bumbling skills while feasting on their giggles and joy.  He thrived on their adoration and love, bowing his giant head low to sniff their candy coated breath or nuzzle into their delicate hands as they tenderly stroked his white blaze. Their companionship birthed a mutual life-giving exchange as they grew together in friendship and trust – as healthy herds should.
As he grew, he endured much training and grew strong and surefooted. His herding and cutting skills brought him much favor as well as his enthusiastic pursuit of robust ranch tasks. One day, alone in the pasture awaiting the homecoming of his tribe, his mellow soul savored his cherries-and-cream life. Suddenly his senses jerked alert, somewhere danger had appeared. Out of nowhere charged an indignant and outraged beast chasing down the panicked gelding fleeing for his life. He ran with every ounce of strength he could muster but safety eluded him as the wild boar struck a brutal blow to his left side. Searing pain shot up his front leg like a bolt of lightning, crumpling him to the ground, leaving behind critical internal and structural damage. Unfortunately the long recovery left him with conformation deformities that marked him as "unfit" for riding ever again. The options remaining for this faithful horse were slim.  Demoted to a pasture ornament, he could no longer work to earn his keep. The children grieved as their saddened hearts said goodby to their faithful friend.  The forlorn gelding could not understand his feelings of betrayal and abandonment.
Sold as a companion for a lonely boss mare, he wandered aimlessly in her peripheral view. Human visitors were scarce. Although the expansive 35 acre pasture grew prolific green delicacies, it was replete of shelter or rescue from this isolation and futility. Forsaken and rejected, he was drowning in a sea of emotional starvation. Months passed into years until his heart could no longer sustain the pain. His sorrel coat hung listless over his atrophied frame, his dull eyes stared blankly from his weary neck. Hobbled in hollow meaninglessness he meandered, searching . . . searching . . . for a shred of hope.
Then a call came to 8th Mtn. requesting rescue – a month before we were even established on the land. This divine intersection we believe was arranged by the compassion of our faithful Father in Heaven who heard the silent cry of this broken heart and orchestrated angelic intervention.
The cold April rain poured down as we drove miles and miles to answer that call. We peeked around the windbreak to see two mud caked equines. Levi cautiously approached the gelding and waited.  Despairingly, almost as if recollecting his former life, he slowly slopped toward the young one and dropped his head low – a desperate plea for acceptance. Levi offered an affectionate rub on his white blaze.  "He likes me!" exclaimed Levi. The horse released a great sigh with half-closed eyes drinking in the cordial of hope spreading through his veins. Time suspended as a powerful exchange was birthed between these two spirits – child and horse giving and receiving life. On this cold and rainy night, in this messy place, a reunion of hearts ignited a spark. The dawn of hope appeared with a resurrection of purpose. . . indeed it was a new beginning.
Today Jonathan's heart jumps about like a puppy overflowing with gratitude and joy. As his red and white face towers over the fence, he plants soggy kisses on the arms of his humans. We will often hear him nickering to celebrate his deliverance from loneliness. With valiant effort, Jonathan works hard to please his new herd, the 8th Mt. team of big and littles, and he showers us with devoted friendship.  Created by the Father with a purpose he has not yet fulfilled, we are blessed to share the journey with this courageous horse. We see his loyalty and companionship as heroic, thus his new name, Jonathan.
Jonathan's current needs include farrier and vet cost as we work diligently to provide care for his left front hoof which is lame from deep bruising.  He also requires special feed to help him regain weight from the transition to our ranch.
We would like to invite you to sponsor our beloved Jonathan as his ongoing vet and hoof care restore him to a state of vitality and strength.
---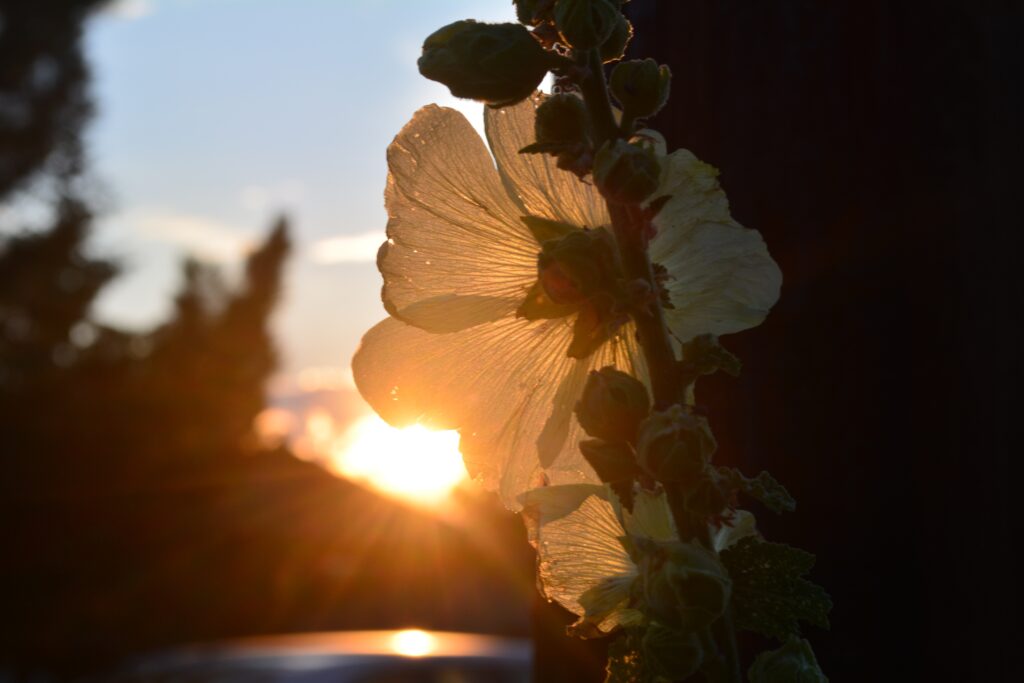 Encounter Glory Stories
One of our outreaches is to third culture missionary kids, or TCKs. America is their passport nation but they live and serve in a variety of Asian nations. For many of them, this poses some unique challenges for their personal identity and their concepts of "home." Our first "encounter days" with these kids was a group of 8 which represented 4 different nations. They spent 2 days at the ranch as part of their "Home refreshing."
Our encounter days with them were filled to overflowing with surprises and blessings, besides being GREAT FUN – with lots of ice cream! The Master's Hand was at work all around us. Here are a few comments left by the children:
BK writes: "Whether you like to learn, play and have fun, or teach. I felt like God was going to work like a thunder storm in this ranch.  You feel like the love from these people is from God. You will feel like rules really don't matter, but knowing God in a real way is all that matters."
AH writes: "It's amazing how we were able to form such strong relationships with the people and animals there in only two days. I miss Treasure and Tanner already.
LA age 5 1/2 writes:  "God loves chickens!!" Did you know you can meet HIM in a chicken coop? When you're 5, anything is possible.
One of my favorite encounters occurred between Jonathon and "Tommy." This young man of fourteen is the youngest of a large family who have all dedicated their lives to Mission work. His older sister who serves rescuing girls from the dangers on Asian streets, has inspired him to search his life experiences to discover his own place of destined impact. Tommy walks in a level of spiritual integrity and wisdom far beyond his years, getting up in the wee hours of the morning to study the Word. His treasured relationship with Jesus shines through his usually magnetic smile.
However, behind his courtesy countenance lies deep grief. The family is home on indefinite furlough because their beloved grandfather is critically ill and nearing his final days. If they returned to the mission field now they would miss this important event, unable to return home again for years. The uncertainty of all this is weighing heavily on Tommy's heart. Mourning is a most unwelcome guest.
He stepped out of the van somewhat skeptical about this whole "ranch" experience but soon brightened with the planned activities. When given the "timed-task" of a team challenge, he jumped in the paddock with enthusiasm. The "task" was to get the less-than-interested horse across 2 PVC poles without touching him or throwing anything at him.
He creatively offered the bored horse half-a-dozen alternative bartering chips with less than zero success. Finally he began talking to his new 4-legged friend – "Come on boy. Here, look what I have," proffering  a mysterious bucket. Surprisingly, Jonathon began to move. Tommy backed up hoping the horse would follow but no such luck. Tommy approaches, Jonathon backs up. Over and over, around and around they square-dance. Eventually Jonathon's appetite makes the decision and over the pipes he goes just under the bell. Tommy beamed and rewarded his "very cool friend with his earned treats."
"You are really great at problem solving," I [Amy] complemented. "Some of us, when confronted with a challenge, will not even try because we're afraid to fail. It's too risky to attempt without the right answer so we run away or hide from new and difficult things. I saw such persistent courage in your leadership to keep trying when you didn't have a clue what to do next. I bless that in you."
He interrupted me, "I hide all the time when things are tough."
"Do you know the story of Gideon?"    "Yes."
"Do you remember what God told him when he was hiding from the enemies in the wine press?"   "No"
"He said, 'Hey, you there, man of valor.' Gideon looked around thinking God was a bit confused. He was not a man of valor. Valor means boldness, fortitude, courage and heroism. This, he was NOT.
You see, he had no idea who he really was. Insecure and lacking confidence was what Gideon saw. But God knew different and He had chosen Gideon to deliver the nation from their oppressive adversaries. I think you just discovered something about yourself. You are made with this grand substance called valor, like Jesus. It allowed you to face adversity head on and not back down or run away. You're gifted with problem-solving because a fear of not being right doesn't distract you." I watched his eyes sparkle with hope and he opened his small notebook and scribbled GIDEON! on the center of the page. Miraculously this revelation had landed deeply in his spirit, exploding with fruit and revelation.
Before leaving he locked eyes with me and said, "Thank you. What you said about Gideon . . . that was really cool. I'll always remember that illustration. When I got here, I didn't realize you were a ministry. I really hope you impact a lot of kids. Someday I want to  come back here to work. I don't want to leave." His gaze fell to the ground, "I'm not crying, but I want to."
"Remember Tommy that what you received here is yours. You get to take it with you." With that blessing a brilliant smile burst forth like the rising sun. "I will."
Jonathon carries the gift of valor and he freely deposits it in receiving vessels for this is the anointing he was given to deposit into the earth. His own valor was honored by heaven with rescue and a new life. Now he shares his valor to rescue others who are sinking. What a beautiful drama on the stage of life. Is our Father brilliant? Most assuredly that and more.
---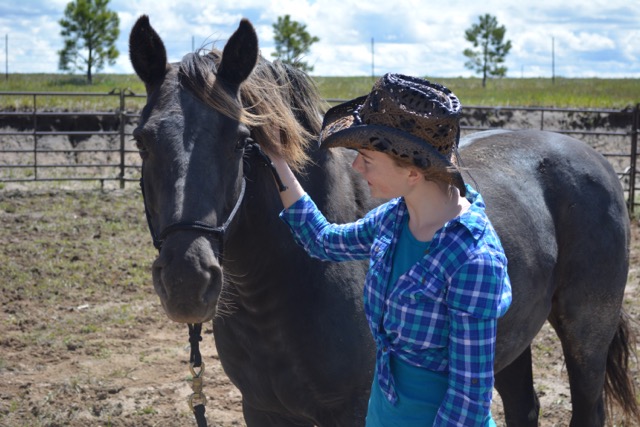 Team Update
It has been a long road of restoration and recovery for our daughter Rachael but here are some important milestones. In the beginning of this last February, Holy Spirit said "It's time to begin the war dance. Prepare the battlefield and begin announcing My Word over Rachael . . ." which we did.
Shortly after this  during one of her ministry sessions, Yeshua spoke clearly and said, "I am re-wiring Rachael's vision and hearing pathways to be used for My glory. When I am finished I will restore them to a higher level of functioning."
So, Bless His grand and wonderful heart, on Fathers Day He miraculously restored her hearing. We are still REJOICING over that gift.
That brings us to now.  I must insist on great celebration as we are witnessing Rachael's further physical restoration.  As the vision of our ranch purposes to set a place for encounter with God's restoring love, Rachael is the first fruit!  Isn't that just like our Abba!!!!!  Her hearing is now fully organized and her vision is coming into order more and more each day. As of today, she is reading large billboard font!   We are offering a sacrifice of praise and thanksgiving for God's promises that sustained us for nearly 1.5 years.  CELEBRATING in His GOODNESS!!!!
---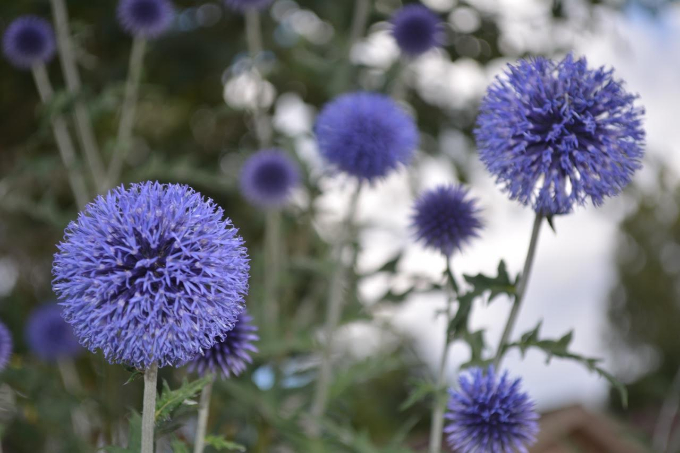 Walk With Us In His Presence
The Passion Translation of the New Testament sheds a bright light on familiar scriptures that have lost their original Aramaic content through the ages of manipulation. This passage in Hebrews 2:5-8 thrills me.
"For God will not place the coming world, of which we speak, under the government of angels. But the Scriptures affirm: 'What is man that you would even think about him, or care about Adam's race. You made him lower than the angels for a little while. You placed your glory and honor upon his head as a crown and you have given him dominion over the works of your hands, for you have placed everything under his authority."
There is a big difference between domination and Dominion. Dominationmeans to exercise authority over someone in such a way that you take that which is rightfully theirs for yourself.
On the other hand, DOMINION means to build a life-giving platform under another and nurture them to fulfill their destiny. The ultimate goal being to redeem, detoxify and sanctify others to their highest level and is always in partnership with the Creator.
This is what 8th Mt Ranch is all about.
---
We would like to extend a generous and heart-felt THANK YOU to all the wonderful work day volunteers that filled our property with love and service. We had 12 volunteers for each day with the kids and over 40 serving hands for our start up work projects. It was truly a gigantic blessing, one which we are very thankful. Our volunteers make life happen at 8th Mountain Ranch. May our generous Father abundantly return blessings into your lives.
---
What a fascinating journey of discovery and treasure hunting this has been…all with a momentum of its own, so much faster than expected.   Please celebrate with us all that God has done to create His dream in the earth for such a time as this!
Would you also prayerfully consider partnering with us to provide the current items we  need? Here is a short list of our needed provisions.
Immediate and Urgent Needs
Winter Supply of Hay
Vet Care and Special feeds
Foundation footing for our new Round Pen – YEAH
Long Range Needs